Web development is broader in terms of web designing. In web design, processes like layout, graphics, contents, etc. are involved but how will the website work or how will it respond are involved in the web development process. This course is different from the web design course. It can be said that it is one step ahead of website designing because web designing is also part of the web development process. The first step is the website design and web development is the final step to make a full-fledged website. The web development process involves planning, website design, development, testing and delivery of the website and maintenance of the website.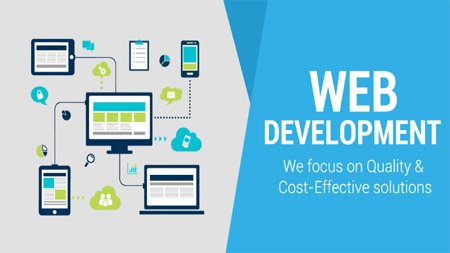 Nowadays, websites are not only used in desktop but on mobile as well. Therefore, it is very important to make a website which is compatible with desktop and mobile also. The websites must be according to their current preferences and to make this kind of websites, the developer must have knowledge about everything required, whether it is HTML 5, CSS 3, Bootstrap, PHP, JavaScript, JQuery, etc.
The selection of the right institution is very important because if the learners get half knowledge about web development then it will be of no use. To get in-depth knowledge about the web development course and become an expert developer, it is essential to select the best web development institute which will give the students theoretical and practical knowledge as well.
Acesoftech Academy is a leading I.T training institute in Kolkata which provides high-quality training to their students with the latest course. They regularly update their course as per the current trends of the industry. They not only have updated course but they even provide one to one training to their students.This institution is giving I.T training from the past 10 years and in this institution working on a live project is compulsory in order to complete the course. Without completing the practical and live project, the course certificate won't be issued and the course will be considered as incomplete. Most importantly, they have three modes of teaching i.e.
i) Classroom training
ii) Online training
iii) Classes on weekend