What is Drupal?
Drupal is one of the most popular CMS in the world. Using Drupal one  can develop large and secure website. Drupal  is used for medium sized to large-scaled projects. Drupal is popular among web developer and website owners also because of its easy to use and customize. Learning Drupal is not very tough. If one puts sheer efforts and spend time on that then one can  learn drupal.  For  that either you need to rely on books or you have to do a lot of research work and learn from internet.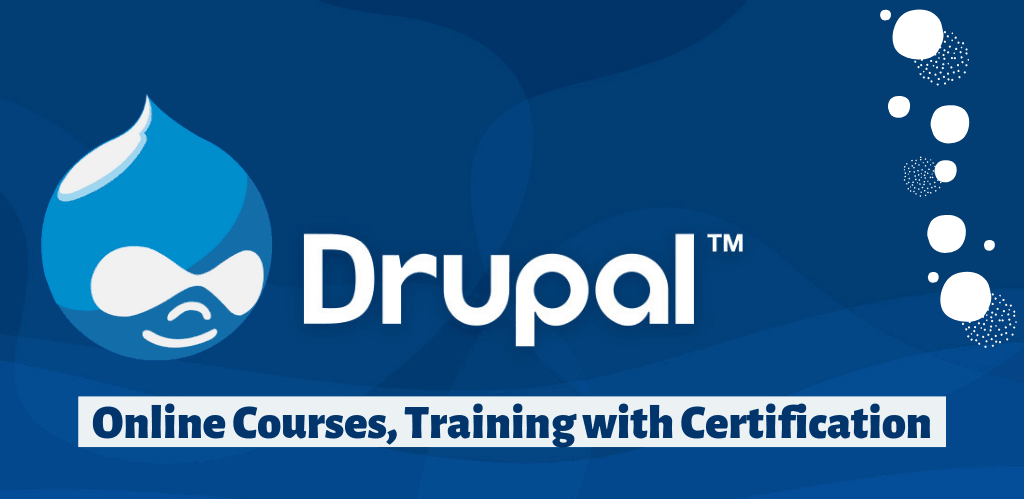 There is another easy way to learn is you get  from any expert from Drupal training institute. If you are from Kolkata then its very easy to learn from Acesoftech Academy which provides advance Drupal Training in Kolkata.
Why Drupal?
There is no dearth of CMS in the world then question arises why Drupal? There are following main reasons of being Drupal very popular.
Large community
Drupal  has very large community. There are thousands of Drupal developer working together to make the system better. Also if you have any question or queries then you can ask any question and  you can get free support.
Secure website
Using Drupal one can develop secure website. Drupal is far more secure than Joomla and WordPress. Its coding structure is very strong and that is why at enterprise level drupal is preferred.
Large Enterprise level CMS website
Drupal has a lot of features. Also Drupal is built in such a way that one can develop large enterprise level of CMS website.
Free modules
One of the important reasons of being Drupal most popular is there are thousands of free plugins here one can download and install and use it without worrying about licence.
Where to learn Drupal
If you want to learn Drupal online then you can  learn from Acesoftech Academy . And if you want to do classroom Drupal training then again Acesoftech Academy is the best Drupal training center in Kolkata where  you can get advance Drupal training in Kolkata.
Drupal live projects
As you know without doing  Live projects  its not possible to gain in-depth knowledge of any subjects. That is why Acesoftech Academy, best Drupal Training institute in Kolkata focuses on live projects. At Acesoftech Academy  our Drupal trainers help you to build at least 3 live projects in Drupal so that you get real idea how to develop and professional website using Drupal CMS.
Professional Drupal trainers
The trainers at Acesoftech Academy  are not simple faculty but they are Drupal developers who has already developed many Drupal projects as well as has trained many students of Drupal.
Drupal Course details
If you are interested to get advance and professional Drupal training in Kolkata then click here to het the details of the course.