What is Codeigniter and why Codeigniter
CodeIgniter is a PHP Framework  one of the very popular PHP framework using which one can develop robust PHP application in less time and less effort. There are a lot of inbult functions in ths framework just using those several lines codes one does not have to write.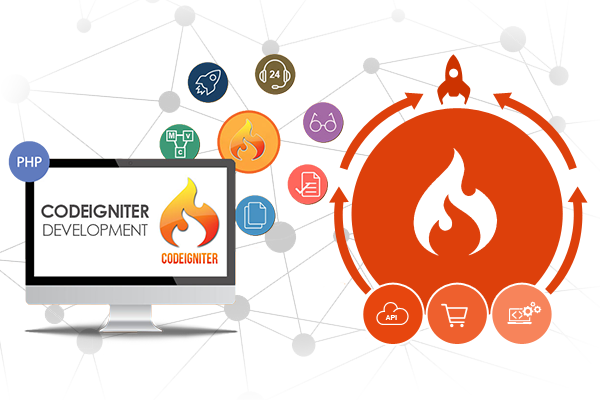 While developing any application in PHP most of the time that gets invested is in using same code like insert, update, delete etc. Acesoftech Academy is a leadig CodeIgniter Training institue in Kolkata where one can learn advanace CodeIgnitor .
Where to learn codeigniter
If you are a PHP developer and decided to learn CodeIgniter  then either you can learn the course from internet and book or simply you can take admission in any professional codeigniter training center. If you want to get professional CodeIgniter training  in Kolkata then Acesoftech Academy provides professional and advance CodeIgnitor training in Kolkata and also online.
Is the trainer industry experienced?
Trainers at Acesofech Academy are not just simple faculties but advance CodeIgniter developer who has developed several applications using CodeIgnitor. You will be taught at advance level and not just basic level. That is why Acesoftech Academy is most popular Codeigniter training institute in Kolkata.
How many projects I will do during the training?
During Codeigniter training in Kolkata you will be doing at least 3 projects. The last project will be of Shopping cart with Payment Gateway integration. Our main focus is to get you done real life projects so that you will get hands on experience. And when you will be given any project to work on you  will not feel nervous.
You will get free domains to make the project live
Unlike other training institute where they say that the provide live project but  they don't provide live projects. We provide free domain to host your project on the server so that you will get real time experience and you will have more interest because you will be working on live projects.